In 2015, Kabam began work on an ambitious mobile title, Star Wars: Uprising. I was at Kabam working on another game at the time, but helped develop the pitch deck and artwork to sell Lucasfilm on the concept. Once we won the bid for the game, Kabam moved all available staff over to the critical title. As the senior-most Art Director at Kabam, I became the managing Art Director on the project. Deadlines were far too tight to make major art changes on the game – Kabam had a contractual obligation to ship Uprising before The Force Awakens – but I helped out by managing staff, interfacing with Lucasfilm management, improving art team communication with the rest of the team, and taking lead on a number of marketing initiatives.
The game logo that I created required many iterations to develop the perfect design. The final logo incorporated rough edges and splattered paint meant to evoke the feeling of revolutionary graffiti. The panels behind the text reference Star Wars wall and ship details, as if the logo were painted on a smuggler's ship. Angles on the metal mirror the angles used in the UI throughout the game.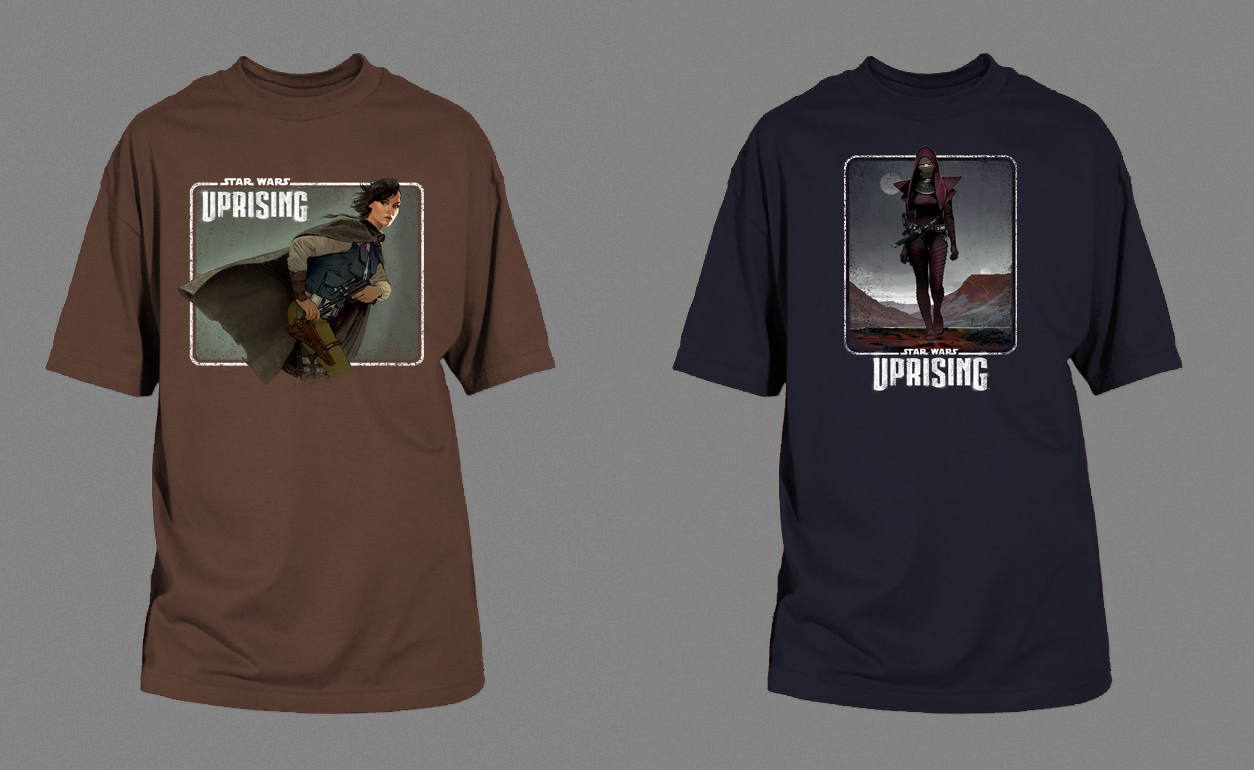 I managed many of the marketing assets for the game, including app store images, all video capture and presentation, tee shirts which were a give-away at PAX Prime. (Shown here, they have a weathered retro feel, and incorporate the fantastic concept illustrations by 
Bryan Matyas
.) I designed the enamel pin and backing for PAX's Pinny Arcade. The pin features feature Bragh, the iconic Purge Trooper featured in the game.
I also assembled and edited a 200-page promotional art book for the entire title, which was given to press, partners, and the game team. The collection chronicles the entire process of developing this title and all of the behind-the-scenes art that went into it.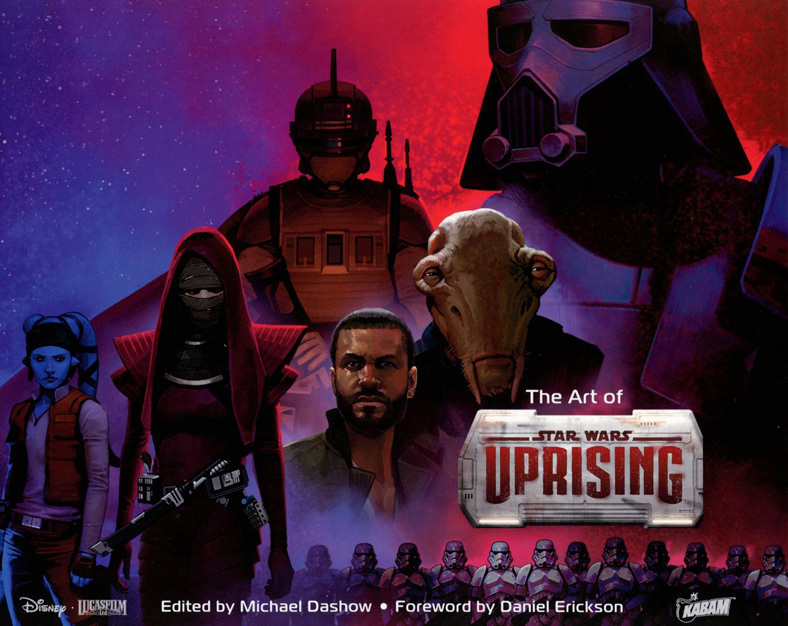 Star Wars: Uprising was released in the fall of 2015 and was awarded Editors' Choice in Apple's and Google's app stores. The game is no longer available.